Physician Bios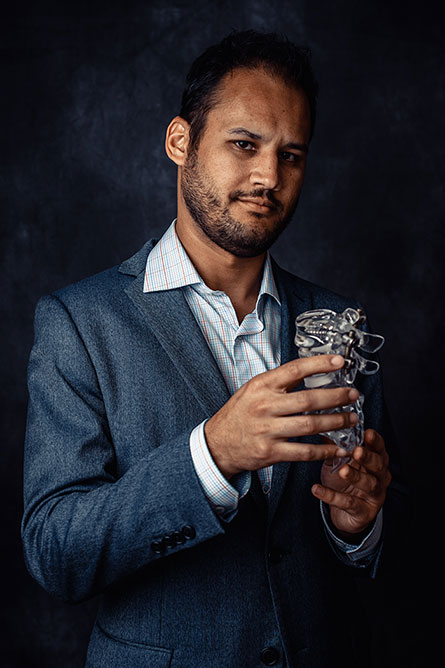 Maahir Haque, M.D.
Board-Certified Orthopedic Surgeon
Fellowship-Trained in Spine Surgery
Specializing in Minimally Invasive Spine Surgery
Dr. Maahir Haque is a Board Certified Orthopedic Surgeon, who is also Fellowship-Trained in Spine Surgery. Within his Orlando spine center practice, he specializes in minimally invasive spine surgery.  
Dr. Haque specializes in the treatment of neck and back pain using the newest evidence-based methods.  Dr. Haque's primary goal is to provide the highest-quality care to his patients in the least invasive manner so they may return to their functional lives as quickly and comfortably as possible.
Given his extensive training, Dr. Haque is able to truly tailor a patient's treatment plan to his or her individual needs and goals.  Whereas spine surgery used to require a lengthy stay in the hospital, many of Dr. Haque's patients are able to go home on the day of their surgeries.  He performs spinal injections, endoscopic discectomies, kyphoplasties, minimally-invasive fusion techniques, motion-preserving procedures including disc replacement procedures, revision spine surgical procedures, and complex reconstructive spinal surgeries.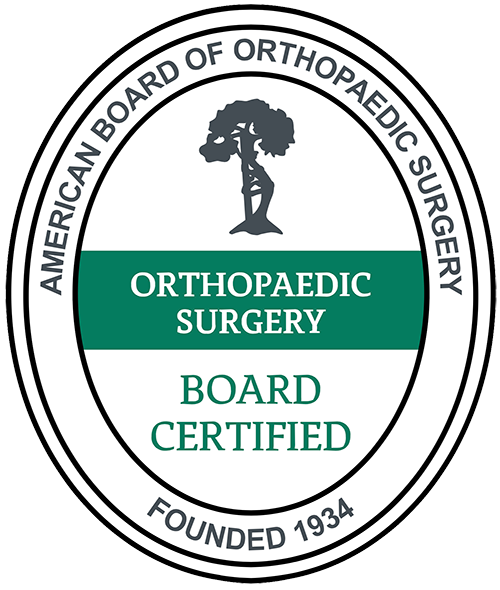 Dr. Haque is actively involved in the national and international spine surgerycommunity.  He has published a number of peer-reviewed articles in spine surgical journals, including the leading journal Spine.  He has given a number of podium presentations in a variety of meetings including at the prestigious Scoliosis Research Society.  A devoted teacher, Dr. Haque was a clinical instructor at Brown University and currently holds a faculty appointment at the University of Central Florida. He continues to lecture in spine surgery topics and to instruct other surgeons in advanced spine surgical techniques.
Dr. Haque is a proud Floridian and is excited to return after many years away from home.  He was born and raised in South Florida. He currently resides in the Orlando area with his wife, who is a practicing cardiologist in the community.  In his spare time, Dr. Haque loves playing golf and is a true fishing enthusiast, he never misses a chance to take his children fishing. 
The University of Pennsylvania for his undergraduate degree
The University of Florida College of Medicine
Rutgers-Robert Wood Johnson Medical School for his orthopaedic surgery residency training
Completed his Spine surgery fellowship training at the prestigious Brown University.
---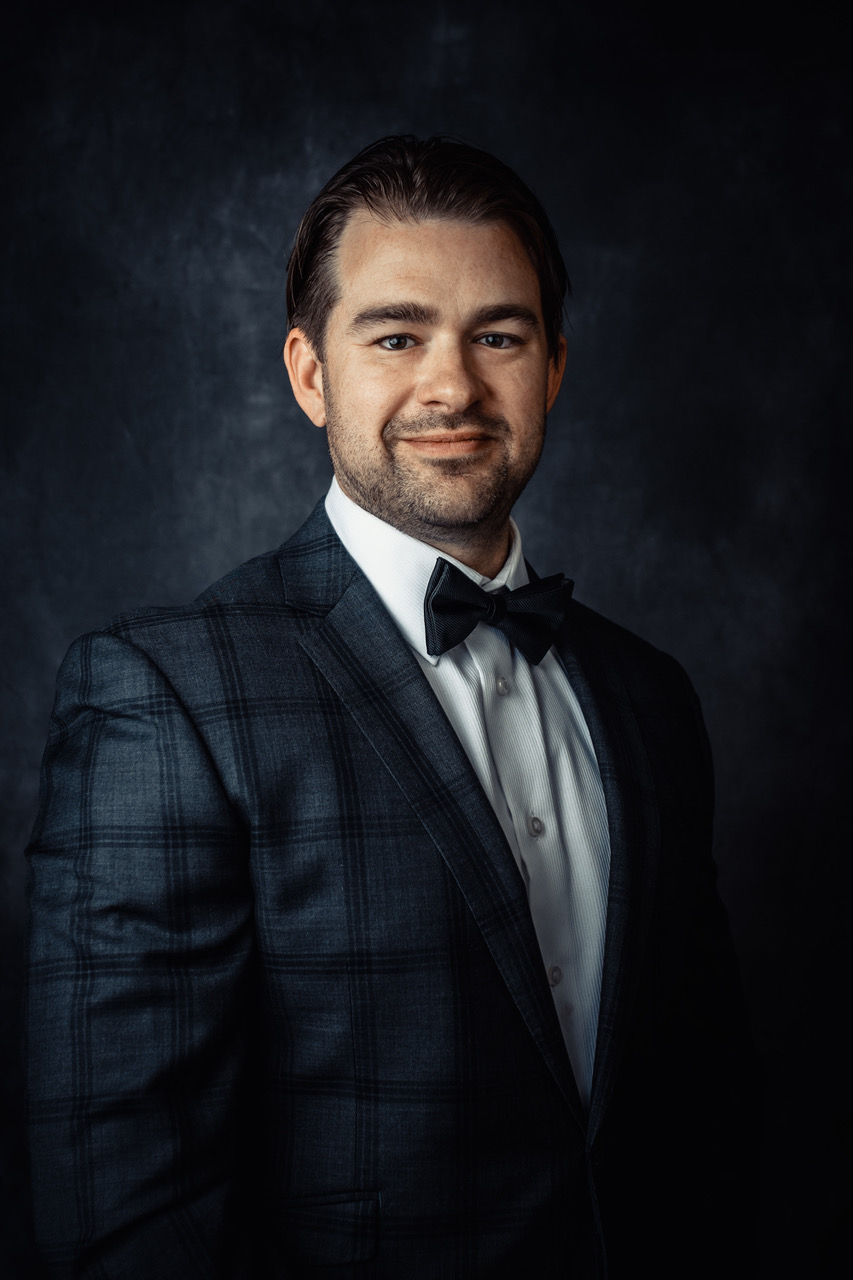 Matthew Willey, MD
Board-Certified Physical Medicine & Rehabilitation
Fellowship-Trained in Interventional Spine
Dr. Willey is a board-certified specialist in Physical Medicine and Rehabilitation. He is Fellowship-Trained in Interventional Spine. He specializes in helping patients with back pain and neck pain resolve symptoms through nonsurgical treatment options like spinal injections.
Dr. Willey was born and raised in Florida, graduating summa cum laude from the University of Florida with a B.S degree in Biochemistry. He developed many hobbies during his undergraduate years, most notably, weight training and musical performance, which would later influence his career path. After graduation, he continued his medical training at the University of Florida, earning his M.D. degree. He also created "MEDSTOCK," now an annual rock concert at the UF College of Medicine dedicated to raising funds for medical mission trips. He is an accomplished guitarist and during college and medical school played lead and rhythm guitar in several bands.
Dr. Willey's experience with strength training and musical performance lead to a great appreciation for the complexities of the neuromuscular system and physical adaptation. As such, he decided to complete his residency in Physical Medicine and Rehabilitation at the University of Birmingham-Alabama where he received specialized training in electrodiagnositcs, musculoskeletal medicine, and traumatic brain and spinal cord injuries. Dr. Willey continued his education in Birmingham by completing a PASSOR-accredited fellowship in Interventional Spine and Sports Medicine. He is trained in the latest interventional and minimally invasive techniques to treat spinal and musculoskeletal pain along with ultrasound guided and regenerative interventional techniques.
Dr. Willey is a diplomat of the American Board of Physical Medicine and Rehabilitation and is an active member of the American Academy of Physical Medicine and Rehabilitation and Spine Intervention Society. He gives discussions on the health benefits of high intensity resistance training and on degenerative disc disease. He continues to stress the importance of exercise and weight training as the aging antidote. He focuses on accurate diagnosis of painful spine and musculoskeletal conditions and specializes in a variety of interventional and regenerative techniques to treat them.
Dr. Willey's passion and vigor for life show both with is approach to life outside medicine. He is active with cardiovascular and resistance exercise and plays guitar for both a cover band and an original rock band. That passion is reflected in his patient care. He understands the importance of life and tole spine and musculoskeletal injuries can have on happiness and function. He is eager to educate and help each individual reach their functional goals.
Dr. Willey has teamed with his friend and medical school classmate (class of 2008) Dr. Maahir Haque at Spine Group Orlando to provide a multidisciplinary approach to back and neck pain.
In 2018 and 2019, Orlando Family Magazine named Dr. Willey a Top Physician for Pain Management and Orthopedics. He is also the recipient of the Scott Gross MD Memorial Pathology Book Award, which is presented by other physicians to a doctor who best represents the attributes displayed by Scott Gross, a prior medical student who died of cancer after graduation: a sense of humor, interest in art and music, active participation in class projects, and most importantly, courage and perseverance.
---
Amere Hooshmand, PA-C
A native of Fort Walton Beach, FL, Amere received his Bachelors in Psychology from the University of Mississippi, where he earned a commission into the United States Army as a Medical Services Officer. He was then awarded a Masters in Physician Assistant Studies from the University of Nebraska Medical Center through the Interservice Physician Assistant Program while serving on Active Duty in the Army. His experience in Orthopaedic Surgery includes trauma, total joint replacements, foot/ankle surgery, sports medicine, spine surgery and diagnosis and treatment of osteoporosis. 
His professional affiliations include the National Commission on the Certification of Physician Assistants (NCCPA), the American Academy of Physician Assistants (AAPA), the Florida Academy of Physician Assistants (FAPA), the Society of Army Physician Assistants (SAPA), and Physician Assistants in Orthopaedic Surgery (PAOS).
In his free time away from the spine center, Amere enjoys spending time with his fiancee Emily and riding his collection of motorcycles. 
---
Maahir Haque, MD is recognized as a leader in the field of minimally invasive spine surgery. At Spine Group Orlando, Dr. Maahir Haque also provides second opinions for spine surgery and MRI reviews for those with back pain and neck pain. Dr. Haque emphasizes non-surgical options for back pain and neck pain where possible. This can include accessing a back pain specialist with expertise in pain-relieving spinal injections and spine therapists. Spine therapy can include back stretches that can be a future home remedy for back pain or neck pain. If spine surgery is necessary because of a herniated disc, spinal fracture, or spinal stenosis, Dr. Maahir Haque operates through tubular retractors that reduce the size of the incision, lessen blood loss, reduce time in the hospital, speed return to activity with a less painful recovery. This spine surgery expertise enables many patients to have outpatient spine surgery and be home the same day. Spine Group Orlando and Dr. Maahir Haque provides artificial disc replacement in the neck using the Mobi-C disc implant, the first FDA-approved disc for multiple levels in the neck. Prodisc-C is also used for artificial disc replacement in the cervical spine. Dr. Haque is also one of the few spine surgeons in Orlando, Florida to provide lumbar artificial disc replacement using the Prodisc-L artificial disc. Dr. Haque is also referred patients from across Orlando and north central Florida for artificial disc replacement surgery as an alternative to spinal fusion. Accordingly, Dr. Haque's patients travel from across north central Florida, including: Orlando; Jacksonville; Tallahassee; Lakeland; Gainesville; Tampa; Daytona Beach; and Cocoa Beach. The spine center, as a destination for medical tourism for some international patients from Mexico and the Caribbean, can provide recommendations to out-of-town patients on nearby hotels and tourist attractions. Dr. Haque is featured on the national site CentersforArtificialDisc.com as an author on the subject of artificial disc replacement for herniated discs in the neck. The Centers for Artificial Disc web site has content specific to disc replacement options and alternatives to spinal fusion. Click here to visit the Centers for Artificial Disc.