Out of Network Spine Surgery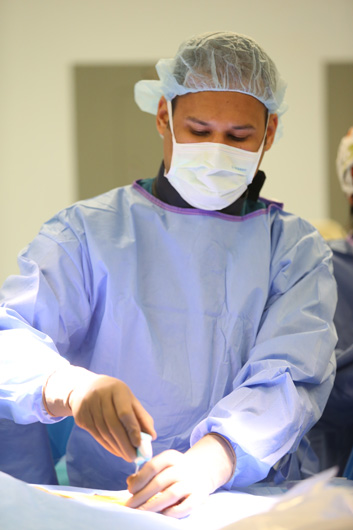 Across the nation, employers are revising their health insurance coverage to shift the cost of healthcare insurance coverage toward catastrophic care. This unfortunately creates a higher deductible and higher co-pay for the covered employee, that is, IF the employee is lucky to have employer-provided health insurance at all.  
Others without employer-provided insurance have to shop for some insurance coverage on their own.  Then there are those who will elect to have no health insurance at all because of the cost.
The other issue is that some health plans can mandate that a patient go to a "preferred provider spine surgeon." 
The healthcare consumer should be forewarned however that the word "preferred" does NOT mean YOU may prefer that spine surgeon. Instead, the word "preferred provider" means that the insurance company PREFERS you to go to THEIR choice of spine surgeon who may have agreed to steep discounts for the insurance company. The reasons that a physician may need to accept a steep discount is that their schedule is open because they aren't in demand. 
The other consideration in the field of spine surgery, is that many older surgeons still operate through three-inch long incisions, which is how they were trained 30 years ago. This is because it takes extensive training to operate through tiny endoscopic tubes with a camera and incisor in the end. It's much easier for the surgeon to simply make a large 3-inch incision.
However, the most advanced spine surgeons  (the ones who are busiest) are the ones who operate through tiny half-inch incisions and access the spine through tubular retractors the size of a ballpoint pen. These physicians incurred the cost and the additional time to train to perform minimally invasive spine surgery through tubular retractors, etc.
For example, most spine surgery patients at Spine Group Orlando are able to go home the same day after spine surgery. There is no need for donated outside blood, and all the inherent risks in that, and recovery is quicker and less painful. 
The other consideration is that insurance companies are very slow to accept change and new advances in technique, sometimes simply because they haven't assigned a CPT billing code for a new minimally invasive procedure.  This is especially true with more cutting edge, less-invasive surgical options like endoscopic spine surgery. 
So, while an insurance company may "prefer" you have discounted spine surgery, albeit with a larger incision and a more painful recovery, the spine surgery patient should play an active role in the selection of their surgeon because that is the most critical choice defining the quality of healthcare the person will receive. Said another way, the patient should be the one to decide if they are received state of the art spine care 2018, or state of the art spine care 1980 when the older surgeon completed their training. 
Consequently, in some cases, that may require the person to go "out of network" to a spine surgeon THEY prefer, rather than the spine surgeon the insurance company prefers. 
Spine Group Orlando recognizes this and consequently has develop bundled rates that include the various components involved in spine surgery, including the surgeon, anesthesia and ambulatory surgery center. 
This allow patients full control over their treatment decisions. If you would like more information about the Bundled Rates at Spine Group Orlando, call us at 321-939-022 and ask for our billing department.
---
Maahir Haque, MD is recognized as a leader in the field of minimally invasive spine surgery. At Spine Group Orlando, Dr. Maahir Haque also provides second opinions for spine surgery and MRI reviews for those with back pain and neck pain. Dr. Haque emphasizes non-surgical options for back pain and neck pain where possible. This can include accessing a back pain specialist with expertise in pain-relieving spinal injections and spine therapists. Spine therapy can include back stretches that can be a future home remedy for back pain or neck pain. If spine surgery is necessary because of a herniated disc, spinal fracture, or spinal stenosis, Dr. Maahir Haque operates through tubular retractors that reduce the size of the incision, lessen blood loss, reduce time in the hospital, speed return to activity with a less painful recovery. This spine surgery expertise enables many patients to have outpatient spine surgery and be home the same day. Spine Group Orlando and Dr. Maahir Haque provides artificial disc replacement in the neck using the Mobi-C disc implant, the first FDA-approved disc for multiple levels in the neck. Prodisc-C is also used for artificial disc replacement in the cervical spine. Dr. Haque is also one of the few spine surgeons in Orlando, Florida to provide lumbar artificial disc replacement using the Prodisc-L artificial disc. Dr. Haque is also referred patients from across Orlando and north central Florida for artificial disc replacement surgery as an alternative to spinal fusion. Accordingly, Dr. Haque's patients travel from across north central Florida, including: Orlando; Jacksonville; Tallahassee; Lakeland; Gainesville; Tampa; Daytona Beach; and Cocoa Beach. The spine center, as a destination for medical tourism for some international patients from Mexico and the Caribbean, can provide recommendations to out-of-town patients on nearby hotels and tourist attractions. Dr. Haque is featured on the national site CentersforArtificialDisc.com as an author on the subject of artificial disc replacement for herniated discs in the neck. The Centers for Artificial Disc web site has content specific to disc replacement options and alternatives to spinal fusion. Click here to visit the Centers for Artificial Disc.