How to select the best spine surgeon in Orlando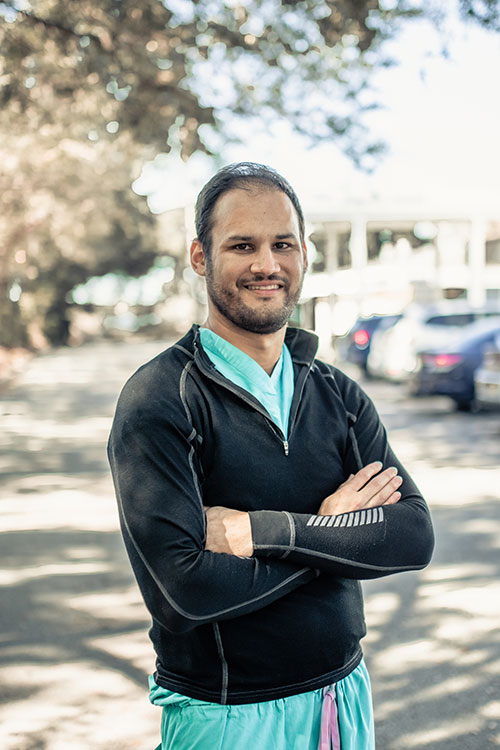 Symptoms like radiating pain in a leg or arm, or numbness and weakness in a leg or arm, typically indicate a disc related problem, or stenosis, which can require spine surgery to permanently correct to relieve symptoms long term.
In the search for a spine surgeon, a person can become confused about the wide variation in spine surgeons. Over the years, spine surgery has been provided by orthopedic surgeons and neurosurgeons.
However a general orthopedic surgeon can spend his or her time doing knee or hip replacement, or simple shoulder or knee surgery, in addition to spine cases. Neurosurgeons, likewise, can spend a lot of their time doing brain surgery and trauma cases related to head injury from car accidents.
Medicine in major cities has become super specialized in that the best spine surgeons ONLY do spine surgery, and do not split their time addressing other problems. That enables the trained spine surgeon to do more than 200 spine surgeries each year, which produces the highest level of competence. Like anything else in life, practice makes perfect.
Fellowship-training is the most important
Yes board certification is important, but that can include most physicians who pass that benchmark.
The additional thing to look for in a spine surgeon is fellowship-training. A fellowship trained spine surgeon means that the orthopedic spine surgeon or spine neurosurgeon completed an additional year of training specifically in their specialty, performing highly complex spine surgeries in a regional spine center.
These ortho spine surgeons and neuro spine surgeons become proficient in spinal cord surgery; nerve decompression; spinal fusions; minimally invasive surgery techniques using tubular retractors the size of ballpoint pens; and the most advanced artificial disc replacement in the lumbar and cervical spine.
Lumbar disc replacement & cervical disc replacement
Significant research was presented in 2018 by the North American Spine Society in Orlando that documented artificial disc replacement in the neck lessened the risk of adjacent disc disease. This means, that while spinal fusion has been the traditional treatment for herniated discs in the neck, locking two vertebrae together in a fusion puts more stress on the other disc levels, in some cases causing additional herniations at the other levels. With an artificial disc in the neck, the spine surgeon is able to preserve the natural motion of the disc, lessening strain on the other disc levels.
Consequently, for a person looking for the best spine surgeon in Orlando, the best advice is to search for a spine surgeon who is trained and proficient in artificial disc replacement for the low back and neck. That way you will have access to the most advanced treatment options for motion preservation.
Dr. Maahir Haque is one of the few spine surgeons in Orlando proficient in both artificial disc for the neck and artificial disc for the low back, lumbar area.
---
Maahir Haque, MD is recognized as a leader in the field of minimally invasive spine surgery. At Spine Group Orlando, Dr. Maahir Haque also provides second opinions for spine surgery and MRI reviews for those with back pain and neck pain. Dr. Haque emphasizes non-surgical options for back pain and neck pain where possible. This can include accessing a back pain specialist with expertise in pain-relieving spinal injections and spine therapists. Spine therapy can include back stretches that can be a future home remedy for back pain or neck pain. If spine surgery is necessary because of a herniated disc, spinal fracture, or spinal stenosis, Dr. Maahir Haque operates through tubular retractors that reduce the size of the incision, lessen blood loss, reduce time in the hospital, speed return to activity with a less painful recovery. This spine surgery expertise enables many patients to have outpatient spine surgery and be home the same day. Spine Group Orlando and Dr. Maahir Haque provides artificial disc replacement in the neck using the Mobi-C disc implant, the first FDA-approved disc for multiple levels in the neck. Prodisc-C is also used for artificial disc replacement in the cervical spine. Dr. Haque is also one of the few spine surgeons in Orlando, Florida to provide lumbar artificial disc replacement using the Prodisc-L artificial disc. Dr. Haque is also referred patients from across Orlando and north central Florida for artificial disc replacement surgery as an alternative to spinal fusion. Accordingly, Dr. Haque's patients travel from across north central Florida, including: Orlando; Jacksonville; Tallahassee; Lakeland; Gainesville; Tampa; Daytona Beach; and Cocoa Beach. The spine center, as a destination for medical tourism for some international patients from Mexico and the Caribbean, can provide recommendations to out-of-town patients on nearby hotels and tourist attractions. Dr. Haque is featured on the national site CentersforArtificialDisc.com as an author on the subject of artificial disc replacement for herniated discs in the neck. The Centers for Artificial Disc web site has content specific to disc replacement options and alternatives to spinal fusion. Click here to visit the Centers for Artificial Disc.